4G will bring a lot of opportunities and wealth to all parties in the industry, and it will also bring another round of shuffling and competition. The three aspects of terminal, network and operation will be related to the success or failure of China Mobile.

On January 7, 2009, the Ministry of Industry and Information Technology issued TD-SCDMA, the "youngest" standard 3G license, to China Mobile. Over the next four years, TD has become the "unbearably light" of the world's largest mobile operator. With the issuance of 4G licenses now, China Mobile has no suspense in obtaining TD-LTE licenses.

This "TD" is no longer "TD". China Mobile has high hopes for 4G and looks forward to relying on more mature technical standards to change the passive situation in the 3G era. But at the same time, no one can guarantee that the troubles that have troubled them in the 3G era can be solved well in the early days of 4G.

A mobile mid-level manager said, "In the face of 4G, we are excited on the one hand and uneasy on the other."

Through the three key nodes "terminal-network-operation" that affect the 4G development of operators, we try to find out the key to the success or failure of China Mobile in the 4G era.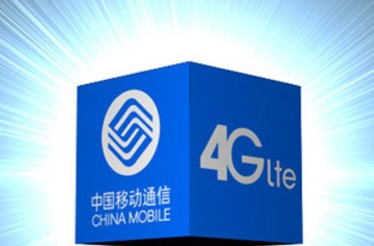 Terminal: iPhone seizes high-end, thousand yuan machine decides the battle

In the 3G era, TD-SCDMA terminals have always been the constraints of China Mobile. At the beginning of 4G, China Mobile also faced a situation with fewer terminals.

China Mobile divides 4G terminals into Internet terminal (MiFi) and mobile terminal. MiFi is equivalent to a mobile network hotspot and is not universal. It is the mobile phone that really measures the maturity of TD-LTE terminals.

At the end of August this year, the Ministry of Industry and Information Technology issued the first batch of domestic 4G mobile phone network access test licenses, and four TD-LTE mobile phones from Samsung, Sony, ZTE, and Huawei were listed. Tencent Technology saw from the Guangzhou business hall that as of now, users can buy only Samsung N7108D and Huawei G716. The Sony M35t is only placed on the display stand as a user experience machine.

What makes mobile a little more confident is that negotiations with Apple on the introduction of the iPhone are almost certain. At present, iPhone5s and 5c that support TD-LTE have obtained the network access test license. According to the latest rumors, at the launch ceremony of the "He" brand on December 18, Mobile may announce the official news of the contract between iPhone and mobile.

With 4G approaching, China Mobile seems to have an unusual passion for the iPhone. Although there are no barriers to the introduction of the licensed version, China Mobile has started the upgrade service for the iPhone 5s / 5c in Hong Kong in advance, aiming to target high-end users and young users in advance.

In the Guangzhou Mobile Business Office, Tencent Technology found a special seat to provide upgrade services for the Hong Kong version of iPhone5s / 5c. After the user 's latest generation iPhone is simply unlocked, you can use China Mobile 's 4G network without changing the number, and you can apply for packages on site.

But relying on the iPhone alone cannot achieve terminal diversification and a wider population coverage. The rapid popularization of thousands of Yuan smartphones in the 3G era has greatly promoted the growth of 3G users in third- and fourth-tier cities in China. As of October this year, the total number of domestic 3G users has exceeded 390 million, of which China Mobile's 3G users reached 176 million.

Judging from the current multi-party analysis, users who will first choose to upgrade 4G, a large part of them are trained by the 3G era, and mobile Internet users who have a deep habit of using the mobile Internet. Therefore, low-end smart phones are also the key to mobile 4G strategy.

Li Zhengmao, vice president of China Mobile, has revealed in public that China Mobile will launch a number of thousands of smartphones by the end of 2014.

According to China Mobile's terminal development plan, 3G terminals will remain dominant in 2013. In 2014, 3G and 4G terminals will go hand in hand. In 2015, 4G terminals will be fully promoted and full coverage of high, medium and low-end products will be achieved.

Relevant persons in charge of manufacturers such as ZTE, Huawei, Lenovo, Hisense, Coolpad, and Tianyu said that they would launch 4G smartphones with a thousand yuan level in the future.

"Regarding the problem of higher terminal costs brought about by convergent development, (China Mobile) has realized the reduction of the cost of multi-mode and multi-band terminals through scale customization." While Li Zhengmao expressed his position, some people familiar with the situation revealed that China Mobile recently planned to cancel the "five modes The ten-band / three-band "terminal hard requirements, or considering purchasing TDD / TD-SCDMA / GSM three-mode single TDD chip terminals, will drive the rapid popularization of 4G terminals.

Opening the entry barrier for the terminal model will also help mobile to reduce the high subsidies for terminals. Because Qualcomm leads other chip manufacturers in the "five-mode ten-band / thirteen-band" technology, if it continues to maintain this hard standard, it is difficult for mobile to obtain sufficient voice and price space in terminal procurement.

On the TDD / TD-SCDMA / GSM three-mode chip, domestic manufacturers such as MediaTek, Spreadtrum, and Lianxin Technology have launched related solutions. The diversification of chip choices will directly affect the terminal price and ultimately benefit the popularity of 4G.

Network: The speed has increased significantly, and coverage has become a problem

Industry related parties such as the Ministry of Industry and Information Technology and China Mobile have formulated a timetable for 4G network construction. In 2008, when 3G licenses had not yet been issued, China Mobile started proof-of-concept work on TD-LTE. By 2010, it had completed two stages of proof-of-concept and technical tests. Subsequently, TD-LTE entered the scale test period. China Mobile built the first quasi 4G test network in the Shanghai World Expo Park, and then started the construction of 4G test and demonstration networks in a number of designated cities.

In 2013, with the maturity of TD-LTE related technologies, China Mobile's 4G network verification deployment has accelerated significantly. Since this year, Tencent Technology has conducted field tests in several TD-LTE trial networks and trial commercial cities. The average download speed of the TD-LTE network is between 50 and 35 Mbps, which is much higher than that of TD-SCDMA. During the same period, Unicom's highest specification 3G actual speed was between 10Mbps and 25Mbps, while telecommunications was between 1 and 4Mbps.

In terms of speed alone, TD-LTE may help China Mobile win back customers with higher network requirements. Even compared with the more mature LTE FDD, the speed difference between the two is not obvious.

Corresponding to the speed, it is the coverage of the signal. At present, this part has not been well grounded, especially the indoor coverage of 4G signals, there are still many problems.



Cat5E Connector,Cat5E Plug,Cat5E Utp Connector,Cat5E Stp Connector

Dongguan Fangbei Electronic Co.,Ltd , https://www.connectorfb.com