Foreword

Automotive electrical equipment such as engine control, brake control, and steering control are more indispensable in ADAS (Advanced Driver Assistance System), and its importance is getting higher and higher. They are controlled by the ECU (Electronic Control Unit), which is necessary as a clock source timing device that governs its actions. The ECU is connected to the in-vehicle LAN such as CAN and FlexRay. It needs to transmit and process a large amount of data instantly, which requires a high-quality, high-precision clock.

Murata Manufacturing Co., Ltd. has launched the CERALOCK® CSTCC series of ceramic resonators for vehicles in 1995. In 2000, it launched the CSTCR and CSTCE series corresponding to the narrow frequency tolerance required by the small CAN (controller area network). In car electronic equipment all over the world. Since then, the high-precision crystal oscillator (HCR®) has continuously met various demands for clocks. This article introduces Murata's efforts in clock products, focusing on the trends of in-vehicle LANs and the performance requirements of the timing devices used.

Technical trends of in-vehicle LAN

The most commonly used CAN in communication between in-vehicle ECUs today is the communication specifications certified by ISO11898 and ISO11519-2, with a maximum communication speed of up to 1Mbps. The accuracy of the clock device used here is determined by the installation conditions that can meet the communication standard between ECUs. Generally speaking, if the accuracy is ± 3,000 ppm, there will be no problems in use.

In addition, FlexRay communication speed can be increased up to 10Mbps, and can also realize the real-time control of X-by-Wire, which is a communication method that can be used in steering, braking, suspension and other control. Compared with CAN, the communication speed is accelerated, so the accuracy must be within ± 500ppm.

As a recent hot topic, discussions on in-vehicle Ethernet are ongoing. Ethernet is a communication method standardized by IEEE802.3, which is mainly used in 100BASE-T and other OA equipment. Introduce it into the car LAN, and it can be applied to the information signal transmission of information systems and cameras. The clock equipment for communication here also plays an important role, requiring an accuracy of hundreds of ppm.

The in-vehicle LAN popularized by CAN in this way requires large-capacity and high-precision communication, and at the same time, the clock device also requires high precision.

Technical Trends of Clock Equipment for Vehicles

The crystal oscillator for in-vehicle shifts from pin type products to 8045 → 5032 → 3225 and miniaturization. This is because the overall packaging of crystal products is shifting toward miniaturization, and the requirements for special high-temperature operations (+ 150 ° C) of automobiles have increased the requirements for improving weld crack resistance. In particular, in order to improve the processing performance of the ECU, the operating frequency tends to be higher, and it is expected that the demand for miniaturization will become more intense. Among electronic components used in vehicles:

· Wide range of operating temperature (-40 ~ + 125 ℃, depending on the occasion, it can reach + 150 ℃)

· High reliability represented by AEC-Q200

· High quality requirements such as zero defects

Murata Manufacturing Co., Ltd. has commercialized the automotive crystal oscillator (HCR®) that meets these requirements. HCR® is based on the packaging of CERALOCK®. It is a new product with a chip mounted inside, which meets the high frequency and high precision requirements that CERALOCK® cannot reach. The main features are:

· Manufacturing process to completely prevent dust particles

· Product design with improved welding crack resistance

· A small size with the same characteristics as the existing large crystal

Crystal oscillators sometimes have chronic defects that do not vibrate due to dust, so zero defects become the focus. Starting from the construction stage of the production line, our company has established a unique dust removal technology through the removal and inspection. Through the optimal design of the electrode size of the circuit board for welding cracks, the crack progress rate can be controlled below 50% when the thermal shock is 3000 cycles. The packaging uses the unique "cap chip" structure of CERALOCK® that has been practiced for many years. This is a simple structure in which a metal cap is sealed with a resin on a ceramic plate, and the board area can be used to the maximum, so that the size of the product is large enough to mount a large wafer, and it achieves low ESR and high economy.

Product Specifications of Small Crystal Oscillator (HCR®) for Automotive

The appearance of the HCR® "XRCHA-FA" series of vehicles is shown in Figure 1, and the product specifications are shown in Figure 2. There are many demands for in-vehicle crystal clocks, and there are corresponding products from 16MHz to 24MHz. The size used is 2.5 & TImes; 2.0mm, which is 37% smaller than traditional crystals in the same frequency band. In addition, the original crystal used a glass seal and a hermetically sealed package. As mentioned above, HCR® is a simple structure with a metal cap on a flat plate, which is economical and achieves a high-quality crystal at the same time. Mainly for ECU, ABS, EPS, body ECU, etc., standard high-precision vehicle ECU application. The operating temperature range is -40 ~ +125 ℃, but can also be used in +150 ℃ environment.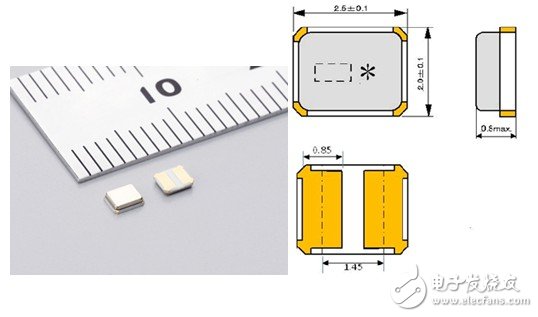 Figure 1: Appearance of XRCHA-FA series products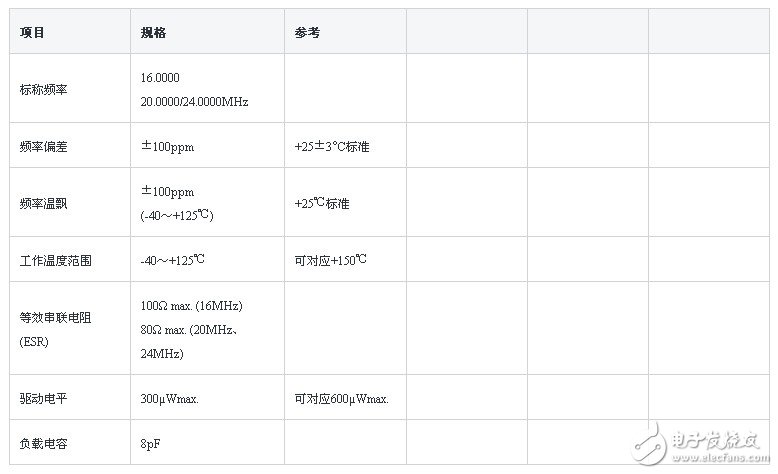 Figure 2: Product specifications of the XRCHA-FA series

Issues and future prospects

Throughout the automatic control technology, not only high-precision and high-performance ECU communication, but also further connection with various sensor nodes and external communication information. On the other hand, the miniaturization, high accuracy, and high reliability of in-vehicle clock devices that pursue speed and efficiency will be developed and commercialized according to customer needs, including cost. Murata Manufacturing Co., Ltd. turned Tokyo Denpa Co., Ltd. into a subsidiary of Murata in August 2013. She will create a new value as an integrated clock equipment manufacturer with both ceramic and crystal materials to maximize customer satisfaction.

Road Light,Double Arms Road Light,Off Road Lights,Round Road Light

Yangzhou Heli Photoelectric Co., Ltd. , https://www.heli-eee.com