Smart is not a gimmick, not a hardware plus an App. Smart is like turning a TV from a button to a remote, and the phone changing from a black and white screen to a touch screen is what makes the product more interesting and human. Based on this, audio brand Divoom launched the AuraBox smart Bluetooth speaker. This Bluetooth speaker incorporates a lot of cross-border features, and with the APP have more innovative gameplay, designed to make our life more quality and more interesting.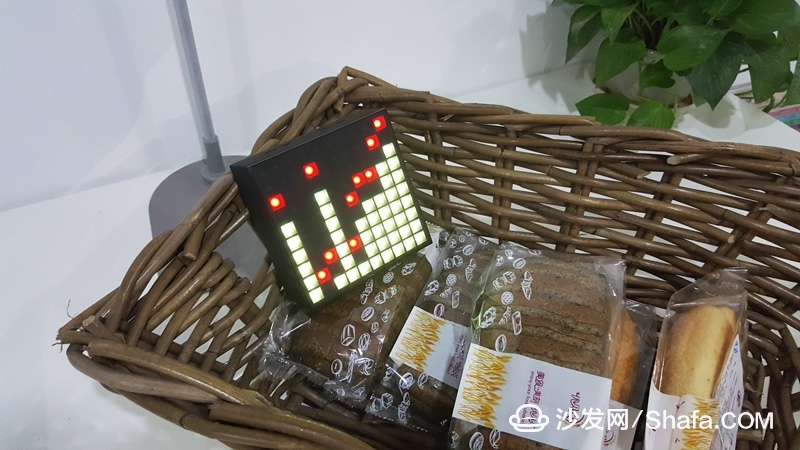 The shape of the AuraBox is an extremely simple black cube with dimensions of 110L50W110H mm. The AuraBox weighs about 150g and is easy to carry with you. Its front is an LED light screen with 100 LED lights. It can only be seen when it is carefully watched.

AuraBox smart Bluetooth speaker uses Micro-USB charging interface, input is 5V/1A. In addition to Bluetooth connectivity, the speakers also support 3.5MM audio cable connections. Both of these interfaces are designed on the back of AuraBox Bluetooth speakers. In addition, the sounding unit is also on the back of the speaker, covered by a metal mesh cover, higher than the speaker surface. The speaker is equipped with a 5W sound unit, and its power is small but its sound is not weak. The sound field and bass are also satisfactory.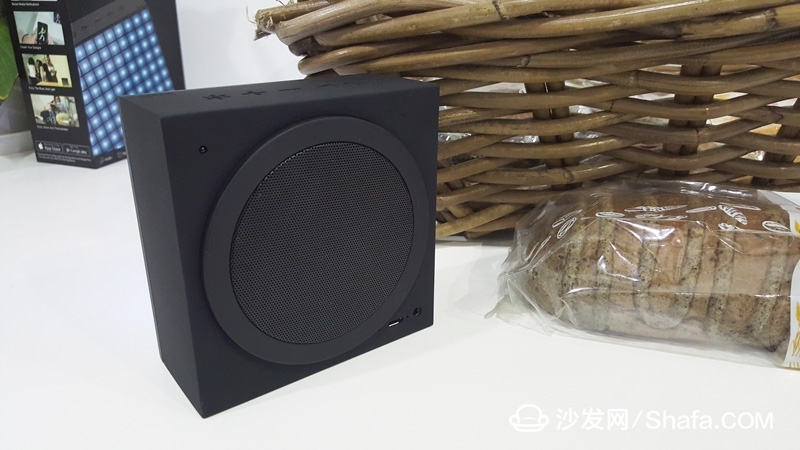 The body is surrounded by silicone, and near the LED screen is a plastic connection. Frankly, working at the connection is not very satisfying. At the top of the AuraBox, five physical touch buttons are set. From left to right, the power switch, multi-function key, volume control, and LED light mode are switched. The left-most small opening is the built-in microphone. In addition to the power switch can only be operated in the speaker, other controls can be completed on the APP side.

According to the official, AuraBox will automatically synchronize the time after the first Bluetooth access to the phone. Moreover, only one synchronization is required to keep time accurate forever. Pressing the last LED effect button can be switched in various display modes, which can display the clock and temperature. In addition, there are several VJ display effects.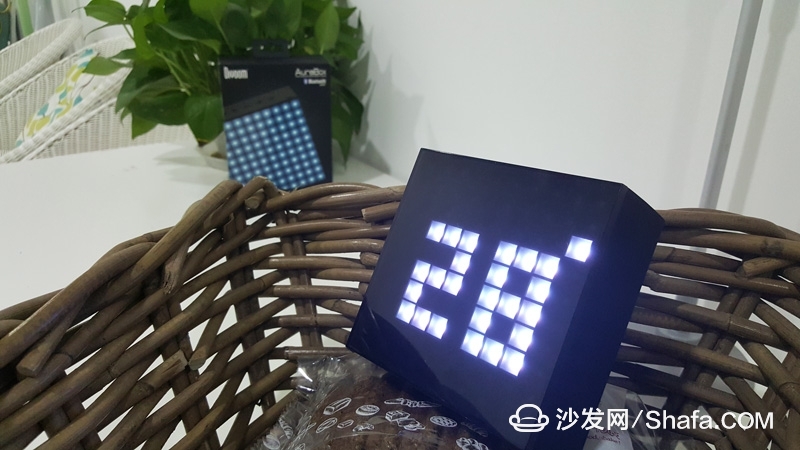 AuraBox supports message alerts for specified mainstream social software. The corresponding software's reminder function can be enabled in the supporting software. When the mobile phone receives a new message, the AuraBox's display will show the corresponding software icon. LED screen is more interesting is that users can customize the pattern and animation. In addition, AuraBox App already provides a large number of galleries for selection.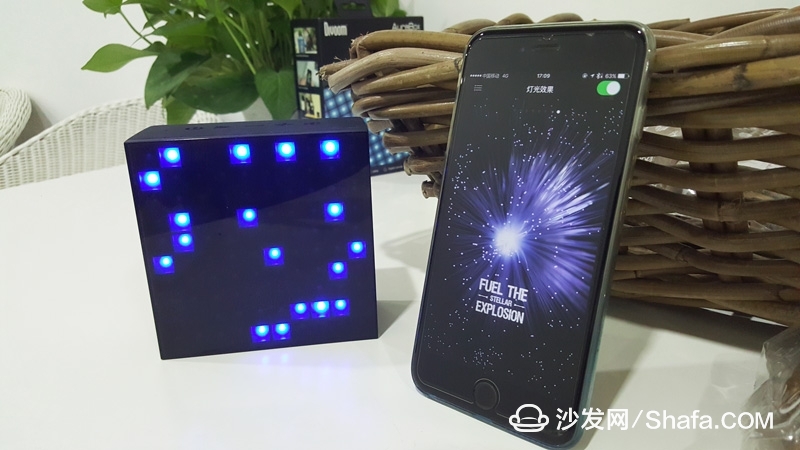 At the same time, AuraBox also supports call reminders. In the case of incoming calls, the AuraBox's display flashes an alert icon. It is worth mentioning that AuraBox has a built-in microphone that allows you to make calls without having to switch to a mobile phone.

Aurabox should be one of the most innovative smart Bluetooth speakers on the market. It not only combines sound and lighting, but also integrates software and hardware. As a 229 yuan Bluetooth speaker, its performance has far exceeded my expectations of it. At present, Aurabox this smart bluetooth speaker has been crowdfunded and will soon meet with you.

Wholesale light guns

Are you still looking for light guns,You can buy light guns on the Bossgoomall website. Our products mainly include grow light needs,grow light jaundice,grow light uv,single grow light,single cob light, etc. Being an excellent wholesale marketplace, resellers can effortlessly buy light guns from us and get the best deals, as well as free shipping on hundreds of thousands of items. There are hundreds of brands on Bossgoomall, you can buy with confidence.Here you can purchase all sorts of grow light cob and tattoo guns and beauty & health and cheap tattoo guns. You will definitely find the product you want on Bossgoomall.




Consumer Electronics > Video Games & Accessories > Light Guns