DLC (Design Lighting Consortium), the American Lighting Design Alliance, officially released the latest version of the V3.0 technical specification on June 23, and added the DLC Premium (Advanced) category to select better products. The goal is to Can highlight the top 5% of the industry's good products.

It is understood that the enterprises that have passed this certification have been recognized and affirmed by the global semiconductor lighting industry in terms of core independent intellectual property rights, product technology and performance guarantee. Among the international lighting companies, the only companies that have won this honor are the international giants GE and Philips.

Hangzhou Xingbi Technology Co., Ltd. (hereinafter referred to as "Xingbi Lighting"), as the only Chinese lighting brand, has appeared in this category and has passed the US DLCPremium (Advanced) certification. "This is undoubtedly a great encouragement for us, and it is also a once-in-a-lifetime opportunity to showcase our strength." Wang Lina, general manager of Xingbi Lighting, is hard to hide.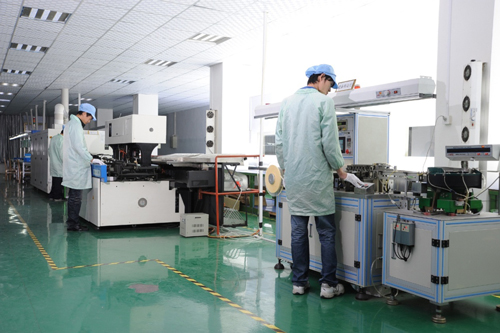 Since 2006, Xingbi Lighting has been committed to research and development and production of high-end LED lighting products, focusing on the main market in Europe and the United States LED lighting. He has repeatedly defeated many international LED big names and undertaken projects such as the British local conference and the British military museum lighting. Last year, he won the lighting project of the famous football stadium in Orlando, USA. The street lighting renovation project in Mexico was on the headlines of local newspapers. In Wang Lina's view, these are the biggest recognition of the company's high-quality, high-performance products.

"LED green lighting itself is an emerging product, the most attractive is energy-saving and environmental protection effect, so we have to fight quality warfare, technical warfare instead of price war." Wang Lina told "High-tech LED", with the era of smart environmental technology With the advent of LED demand, the company is also accelerating its layout to increase production capacity.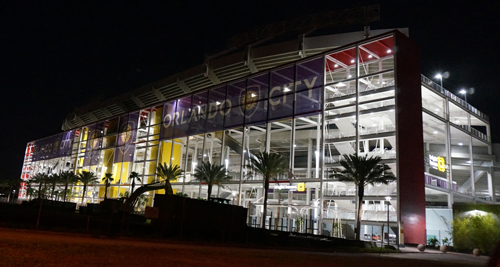 Orlando Project

In addition to capacity expansion, quality assurance is also extremely important. Wang Lina introduced that Xingbi Technology has strategically laid out its capacity expansion, overseas market development, and core patent licensing network layout. The market share of Xingbi Lighting has been steadily increasing. The high-end quality and exquisite craftsmanship have won the trust of European and American customers.

Wang Lina said, "We have vowed to be an important player in the global LED industry division of labor."

In order to show sincerity to the LED industry, "Important Participants" provided the LED market with a series of 360 series LED lamps with a concise design that combines all the company's experience and results.

It is understood that the 360 ​​series lamps have the characteristics of "high-end quality, reasonable pricing". Starbright Lighting has applied for a series of certifications such as UL/LM79//LM80//DLC/CE/RoHS/ERP/ENEC for this series of lamps, and also designed enough color and wattage options for this series. "The 360 ​​series can have more than 1,000 different combinations," says Wang Lina. "Therefore, this series of products can be used in a variety of lighting applications, while meeting the customer's requirements for low energy, high brightness and long life. "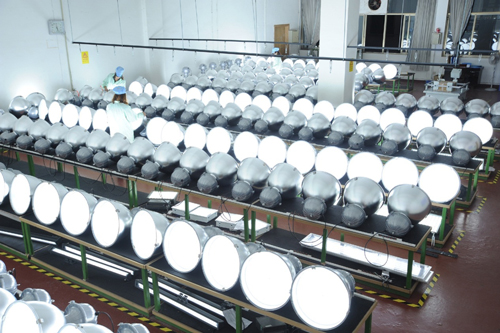 part of the product

In fact, in recent years, more and more enterprises have put forward the strategy of "going out". The relative gaps and norms of foreign markets have been regarded by many enterprises as "a blue ocean". Some high-end products in China have long been recognized by foreign customers, and even surpassed the top international brands to some extent. As one of the representative companies, Xingbi Lighting always remembers its determination to build high-end LED lighting products to ensure high quality and high performance.

In order to ensure the high quality and high performance of the products, in addition to a firm belief, it also requires strong research and development capabilities. "The combination of production, study and research, trinity" has become the cornerstone of many companies on the road to becoming bigger and stronger, and Xingbi Lighting is no exception. The company has established long-term research cooperation with domestic universities and well-known research and development institutions, such as Peking University, China Optoelectronics Development Center, Chinese Academy of Sciences, Zhejiang Energy Research Institute, Hangzhou University of Electronic Science and Technology, etc., specializing in new high-efficiency semiconductor lighting fixtures. R&D, design and production; on the other hand, through cooperation with international industry giants and foreign energy and power sectors, we will strengthen our R&D capabilities and lay the foundation for industrialization. While insisting on innovation, we will establish a modern management system, optimize work processes, maintain a sense of crisis and enhance the core competitiveness of enterprises.

And these are the reasons why Starbucks Lighting can appear in the DLC PREMIUM category.

"Through the US DLCPREMIUM (Advanced) certification, it is not only the recognition of the company, but also the painstaking efforts of all employees of Xingbi Lighting." Wang Lina believes that this is an encouragement and affirmation for the Chinese LED industry to become international.

Pcb Pluggable Terminal Block Connector ,Pluggable Terminal Block,Contact Pluggable Terminal Blocks ,Pluggable Screw Terminal

Cixi Xinke Electronic Technology Co., Ltd. , https://www.cxxinke.com